Order forms for
pictures
are at the concession stand.
-Below is the schedule for teams, please do not ask me to make any changes.
-Make sure you arrive on the turf near the scoreboard 5 minutes prior to your time.
Your teams may wear there game uniforms that night and can practice in them, this is the only time
they can be worn at a practice.
Please be sure to notify your team and make sure you tell them what color game pants and
what color jersey to wear, so everyone matches.
September 18th
5:30- 6U
5:45
- 9U Orange
6:00
- 9U Blue
6:15
- 14U Orange
6:30
- 12U Blue
6:45
- 8U Orange
October 2nd
5:30- 10U
5:45
- 14U Blue
6:00
- 8U Blue
6:15
- 12U Orange
6:30
- 11U Blue
6:45
- 11U Orange
Jodi Juliano
Secretary Fallston Football
---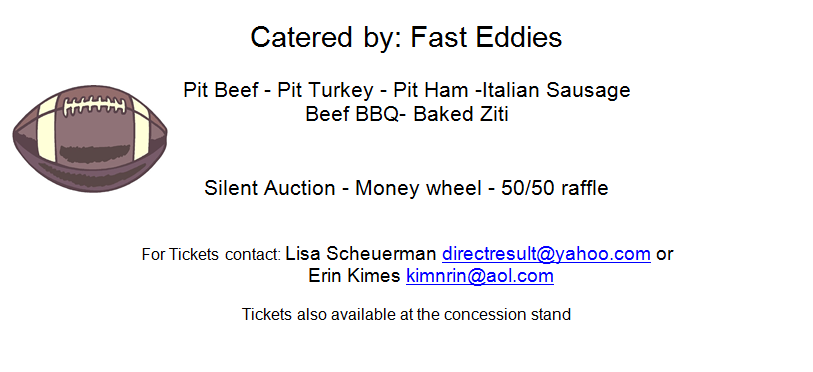 =============================